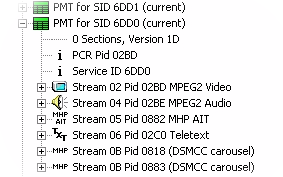 Professional MPEG & DVB Monitoring
Core Features:
Decoding of all SI tables and descriptors defined in ISO 13818-1 MPEG-2
Decoding of all DVB SI tables and descriptors defined in ETSI EN 300 468 V1.15.1
TV and Radio Playback
DVB-IPI / IPTV Relay
File recorder
Support for a wide range of input devices
Conditional Access ECM/EMM Monitor
TR 101 290 Monitoring
Please download our trial version and have a look at the analyzer yourself.
Learn more about our MPEG Analyzer...
Common Interface Protocol Stack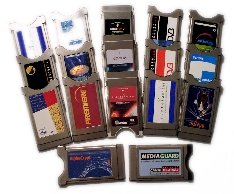 Our Common Interface Stack already enables PayTV on thousands of DVB Settop Boxes worldwide, including single-slot and dualslot systems and a wide range of processors. The ANSI-C sourcecode is highly portable and only a small PCMCIA I/O driver has to be implemented for new platforms. And the best: We guarantee compatibility to all Common Interface modules which are available to the general public ! Learn more about our CI stack...
or check out our detailed compatibility list.
DVB-SSU Generator
We have a DVB-SSU stream generator .
BISS CI Module !
You need a CI module which can descramble BISS services ? Here it is...
MHEG-5 Engine - Get Interactive !
"Press red" and add support for interactive applications to your receiver software. You can find more information about our MHEG5 Engine here.